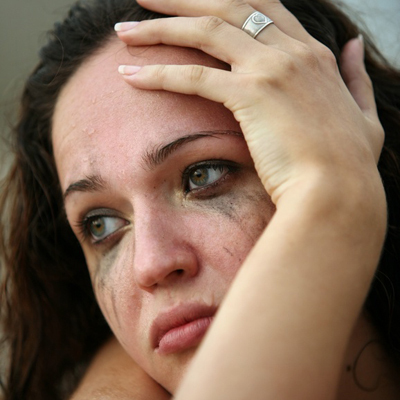 In my
first post
I introduced the idea of irrational love. Like other emotions, love can be rational or irrational. Love is assessable for rationality. One of my views of love is that irrational love is unhealthy. It is a mental disorder.
Though unhealthy irrational love is not included in the American Psychiatric Association's Diagnostic and Statistical Manual of Mental Disorders, it satisfies the criterion for being a disorder.
The obsessive phases of roller coaster relationships and intense love affairs tend to be irrational. In fact, their chemical profile resembles the chemical profiles of generalized anxiety disorder and obsessive compulsive disorder.
Science tells us that the excitement of sexual and romantic love are due in part to increased levels of the neurotransmitter dopamine and low levels of serotonin.
Dopamine is a neurotransmitter that motivates us to continue to perform certain activities by causing a feeling of profound enjoyment in response to those activities. For example, dopamine helps to motivate us to continue to have sex by causing feelings of extreme pleasure in response to the activity.
It is commonly thought that people who are severely addicted to nicotine, amphetamines and cocaine have altered dopamine pathways that make the pleasure from the drug significantly stronger for them compared to non-addictive personality types.
Serotonin in the stomach regulates intestinal movements. In the brain it regulates mood, appetite, sleep, muscle contraction, memory and learning. Serotonin reuptake inhibitors inhibit serotonin from being absorbed by the body.
Inhibiting the reuptake of serotonin increases the serotonin levels in the brain. This has been found to enhance mood and decrease anxiety. Serotonin reuptake inhibitors have been used successfully for many years in the treatment of depression, generalized anxiety disorder and social phobia.
Love can be as addictive as cocaine and speed. A particularly severe form of love obsession is obsessive love disorder. When parents are unable to satisfy a child's emotional needs, he will continue to long for the parent's emotional attention. Consequently he will tend to become attracted to and fixated on unavailable and emotionally inaccessible partners because they are implicitly seen as the parent whose love the sufferer is longing for.